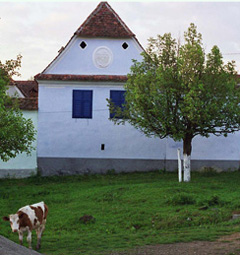 Welcome to What I Learned in Viscri. This site presents an overview of this author's experience of two weeks of field research in Viscri, a small village in Transylvania, Romania, in May of 2007. Offered through a study-abroad program at Ball State University in Muncie, Indiana and led by Professors Gail Bader and James M. Nyce, this unique introduction to anthropological field research brought together twelve students from Ball State University, University of Illinois at Urbana/Champaign, University of Connecticut, and Drexel University, most of whom had little or no prior experience with field research.

Working as a group, students and professors met on site to discuss and develop together the topics of interest that would form the basis of study for the village. Three broad areas of Community, Family and Information Transfer were identified, which formed the basis for formulating questions to ask the villagers in interviews. These questions included:

Community
How has life changed in the village since being named
a UNESCO World Heritage site?
What kinds of town services are offered in Viscri?
What is expected from community members?
How is Viscri different from other villages?
What jobs are available?
Back to top
Family
Which household tasks are men's tasks and which are women's tasks?
How long have the villagers lived in the village?
What role do animals play in the household?
Back to top
Information Transfer
How do villagers get their news?
What kind of information do the villagers want or trust?
What role does technology play in village life?
Do villagers use the Internet?
Back to top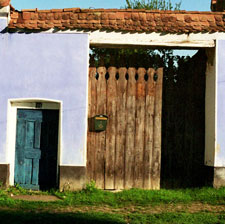 Then, using the same three translators for the two-week period, students broke up into small groups and conducted interviews with members of the village. Care was taken to ensure that people from a range of ages, genders and backgrounds would be interviewed, from a list which included:
Community leaders
Educators
Religious leaders
Entrepreneurs
Tradesmen and women
Professional workers (i.e. healthcare, veterinary care)
Unemployed